One of my favorite drinks I was introduced to by local friends I met while traveling solo through Baja in early 2021 is the carajillo. It's a cocktail we enjoyed after the seafood in a restaurant in La Paz. Drinks like this are called sobremesa, or over-the-table, and fill that stretch of time that eating has ended, but the conversation is ongoing.
The origin of the carajillo is somewhat contested, but it's said to have first been used by soldiers in Cuba, who mixed coffee and rum in the mornings to give them courage, or coraje, to face the day. Coraje then morphed into 'corajillo', and now carajillo, a Spanish expletive with a meaning similar to our "send it".
The most common Carajillo in Mexico mixes espresso with the sweet liqueur Licor 43, and is served over ice.
I never (and I bet this is the same for most) take an espresso machine camping with me. Even while glamping in a 20' NoBo RV. So here's a quick little workaround to make what I'm calling the Camp Carajillo - a perfect drink for 'sending it' while your outside.
You need a few ingredients and one or two tools.
I use bottled Cold Brew coffee instead of espresso. Get your favorite one. Bottled is excellent because it fits in your cooler easily - here I'm using an Outfitter 55. And cold brew will stay fresh longer. The next thing you need is a bottle of Licor 43, although any sweet liqueur, like brandy or rum, will do.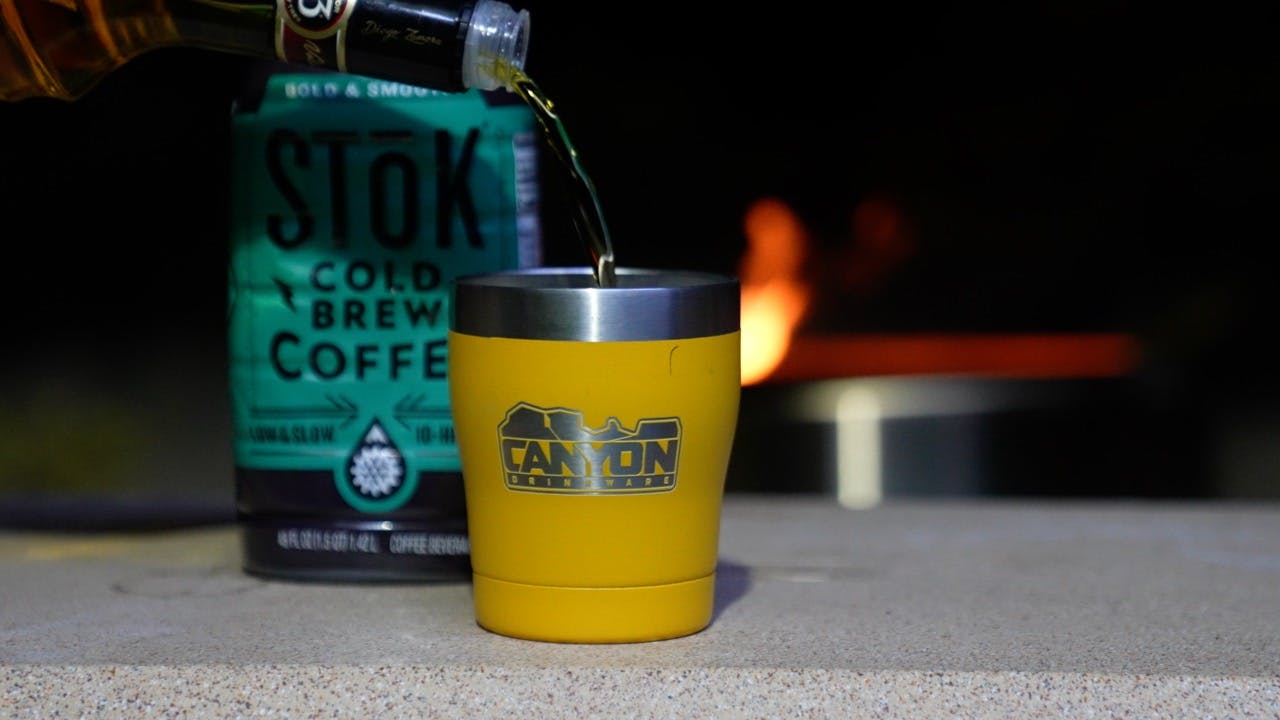 Take an ice cube or two from your Clean Ice Bag and put them into a 10 ounce Lowball Tumbler.
Pour in 2 ounces of Licor 43.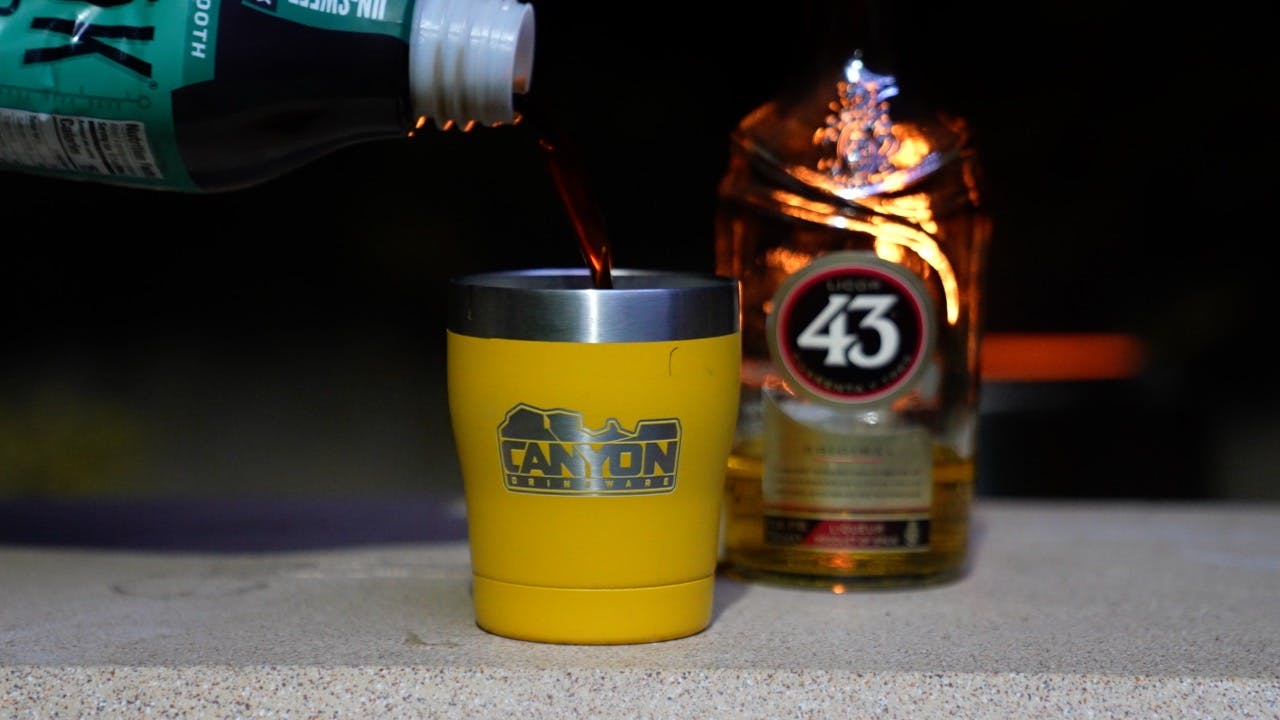 And simply top it off with 6 ounces of your favorite cold brew. Then it's time to enjoy the good stuff and the courage that comes with it.